Collection: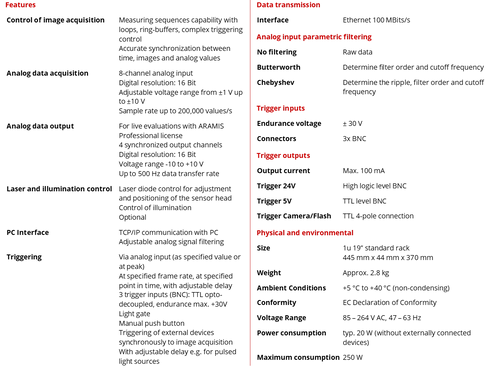 Collection:
GOM controller for ARAMIS
GOM controller for ARAMIS
Regular price

Sale price

$7,950.00
Tax included.
The GOM Testing Controller is designed to control the ARAMIS sensor for complex acquisitions and integration with other testing equipment, like a load frame. It is equipped with state-of-the-art data logging technology from National Instruments and complex triggering capabilities. This compact and powerful 1-u box contains power supply for a pair of cameras, dual LED lights and a laser pointer as well as a processor for trigger signals. Finally, the GOM Testing Controller contains AD and DA converter for e.g. analog force, distance and control signals.